BUILDING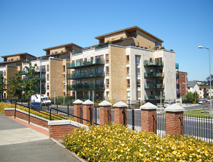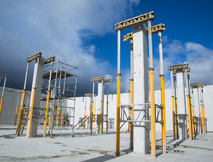 Regan Building offers a complete building solution to our various clients across the following building sectors:
• Residential
• Pharmaceutical
• Industrial
• Hotel, Tourism and Leisure
• Retail
• Public Amenity
• Commercial
• Restoration
Our team of highly experienced project managers, engineers and property specialists work in close liaison with each client to ensure total satisfaction at every stage of the project.
BUILDING PROJECTS
Residential

Client: Dwyer Nolan Homes
Designers: Pat O'Gorman & Associates
Completion Date: January 2007
Description: A development consisting of 1350 residential units on a 16.4ha site. The scheme contained two storey housing, three storey duplex apartments and up to five storey apartment blocks over basement car parking.
Turnkey construction for 200 units
Construction of 6.5km of single lane carriage way
Excavation & Disposal 355,000m3 (including rock)
Under Ground Car Parks – 3no. (Insitu concrete construction)
Attenuation Tanks -3no. (Insitu concrete construction)
15,600m of Surface Water and Foul Water Drainage
13,500m of Utility Services
7,500m Watermain
Industrial

Client: Cemex Ltd
Designers: Moylan Consultant Engineers
Completion Date: March 2008
Description: The project involved the demolition and regeneration of an existing concrete plant, while maintaining full daily operations.
Shipping office, store, QA laboratory & main office
Demolition of several existing structures
Construction of new circulating roads
Aggregate tipping bays & wedge pits
Mortar and concrete batching foundations & piled foundations
Insitu concrete attenuation tanks
Drainage systems – foul and surface
Watermain, gas main and utility services
Landscaping
Retail

Client: FESP Ltd
Designers: Arup Consultant Engineers
Completion Date: May 2007
Description: The project involved the demolition an existing disused factory premises, and the construction of retail units and an office block.
Demolition of existing disused factory.
9,000m2 of car park & 3,500m2 Concrete Service yard
4 No. Car Show Rooms, a Garden Centre with Warehouse Unit
20,000 sq. ft of Office Block
2.5km of single carriageway
Construction of insitu concrete retaining walls
Installation of Surface Water & Foul Drainage Systems
Installation of watermain, gasmain and utility services
Accommodation Works and Landscaping.
Public Lighting, Signage and Roadmarkings
Commercial

Client: FESP Ltd
Designers: Project Architects
Completion Date: March 2004
Description: Site Development for the construction of Poppyfields Retail Park.

Bulk excavation and disposal
Construction of Retail and Commercial Units
Access Roads and Carparks
Kerbing and Footpaths
Foul and Surface water drainage systems
Watermains
Utility Services